Posted on December 19, 2008
Would you believe that it's been nearly a month since I spent that blissful week in Orlando? I'd been meaning to write about it sooner, but with so many interesting books and other topics over the past month, somehow it's been all too easy to get sidetracked. But better late than never, eh? Without further ado, I present the second part of my Florida vacation. In keeping with our wild animals theme, we decided to visit Disney's Animal Kingdom next:
» Filed Under Photography, Travel | Leave a Comment
Posted on December 16, 2008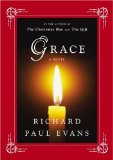 There have been only two books I've managed to read cover-to-cover in the span of a single day. Grace, by Richard Paul Evans, is the second, having devoured my entire Saturday. It's a Christmas tale, yes, but not one that will leave you feeling warm inside; about an America past, where dark secrets were buried under a veneer of stilted optimism.
This beautifully-written coming-of-age tale is narrated with a mix of nostalgia and regret by Eric, an aged man recalling his first autumn as a teenager in Salt Lake City. His account begins with the usual childhood exploits – exploring the neighborhood, working a crummy job, struggling to fit in at school – but his world is completely changed the night he finds a girl foraging in a dumpster for food. The girl, who calls herself Grace, says that she's run away "for kicks", but Eric, a kind-hearted boy, is too worried about her safety to worry about whether or not she's telling the truth. He and his brother Joel invite her to their "clubhouse", where their paralytic father and hard working mother are usually too busy with their own problems to notice.
As you might imagine, watching their relationship evolve is where the joy of this novel lies. At first, the boys treat her as a kind of pet, coming up with some clever schemes to keep her warm and fed, and hidden from the prying eyes of the adults around them. But a funny thing happens between boys and girls who spend a lot of time together, and as the dynamic between the lovably awkward Eric and the preternaturally wise Grace changes, all three have to face a plethora of obstacles –  jealousy, Eric's low self-esteem, and wanted posters of Grace appearing all over town; not to mention the raging Cold War ("The possibility of a nuclear holocaust was just something we carried around in the back of our minds, like an overdue library book", writes Eric), and their mutual sense of impending doom, as their secret becomes harder and harder to hide.
The ending is simply devastating, for readers and the characters alike. Evans clearly remembers what it's like to be as a teenager, as he absolutely nails his the depictions of Eric's contradictory feelings in its wake, including the moment he realizes he has crossed the threshold into adulthood. I finished it at 1 AM, and had trouble sleeping the rest of the evening; even late Sunday night, I found myself in tears, as memories reimmersed me in thoughts of young love and Grace's dreams of Hawaii. I thoroughly recommend this book, but please, oh please, keep a box of Kleenex handy.
» Filed Under Books | 1 Comment
Posted on December 15, 2008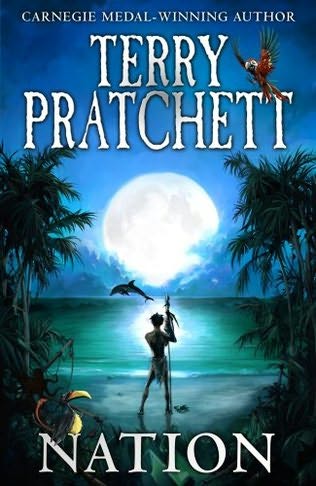 As a Gaiman, Wolfe, and Tolkien fan, I'd always meant to try something by Terry Pratchett, but it wasn't until Cory Doctorow's glowing recommendation of his newest novel Nation that he finally made it onto my radar. And he's going to stay there a while. If you're a fan, you probably bought and happily devoured this book already; if not, know that this exciting, deeply thoughtful tale of shipwreck and derring-do is one of my favorite "young adult" novels of all time. And I've been through quite a few!
» Filed Under Books, Everything and Nothing | Leave a Comment
Posted on December 10, 2008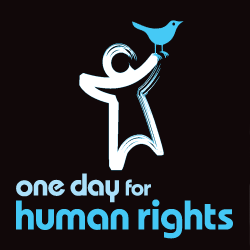 If you know me personally, or are acquainted with the articles I've written for this site, you'll know that I'm pretty nonpolitical, and for good reason.
This issue transcends partisan politics and any administration.
If you take a look at just about any news site, you'll see examples of human rights abuses every day –  child labor, religious persecution, prosecution of political dissenters, to rape and outright genocide. Often times these guilty regimes and leaders hide behind the veil of national sovereignty, without realizing that they, like the rest of us, face an accounting to a higher power.
That's why on December 10, 1948, the United Nations adopted the Universal Declaration of Human Rights. After ratifying this very important document, the General Assembly urged all member nations:
"to cause it to be disseminated, displayed, read and expounded principally in schools and other educational institutions, without distinction based on the political status of countries or territories."
60 years later, fulfilling that goal is an ongoing struggle. According to the UN, 93% of people in the United States were unable to identify the UDHR. Today is about changing this.
You can click that above link and read the document for yourself, but did you know there's even more you can do? The Human Rights Action Center currently has an online petition to include the UDHR in our U.S. Passports. Think about what a simple, practical measure this is! If you're harassed, bullied, or threatened by any official during your travels abroad, imagine being able to authoritatively quote from this landmark document to which their nation, as a member of the UN, is subject.
It only takes your name, a valid e-mail address, and a few minutes of your time. But hopefully today won't be the only day you'll think about the issue of human rights. The United States may be no Nazi Germany, but does anyone remember slavery? The Japanese-American internment camps? Jim Crow laws? The Patriot Act? It only takes one elected official, one law, one court decision to completely change things at home, so it's well worth always being ready to defend our civil liberties.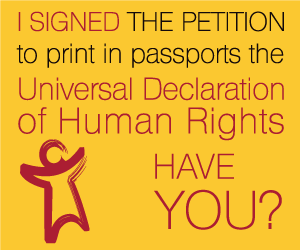 » Filed Under Everything and Nothing | Leave a Comment
Posted on December 9, 2008
Yesterday, 40A, Inc created quite a stir in the online community with the release of the Blackbird web browser – an African American web browser. Yes, you heard correctly. An African American web browser. Like Flock, it's a customized version of Firefox, featuring, among other things:
A scrolling "Black News" feed
A "black search engine", by way of the Blackbird website.
A "Blackbird Video" sidebar, with videos supposedly of interest to the black community.
So what's not to like? Of course, "a browser for the African American community" is a pretty big assertion, so it's not surprising that the program's already drawn some pretty hefty criticism. Some see it as an unnecessary attempt to shoehorn "black culture". Others question its necessity, saying that the Internet already has plenty of resources by and for the black community, without "segregating" users by browser.
Being black myself, I got curious. Well, I'm not strictly "African-American", but then again, the decidedly non-black Teresa Heinz Kerry technically is, so we all know how much labels are worth…
» Filed Under Everything and Nothing | 1 Comment
Posted on December 8, 2008
A little less than two weeks ago, I got to escape the bone-chilling cold and rain of the Wicked City for some fun and sun in Orlando, Florida. Would you believe that their autumn consists of many picture-perfect 70+ degree days, punctuated with only a few chilly evenings? If you couldn't guess, I had a blast! This is the part where my faithful readers get to relive my travels vicariously:
Sea World
Make no mistake, Sea World Orlando is a tourist attraction first and foremost – think of it as a curious fusion between your local Aquarium and a Disney park, with rides and gift shops only footsteps from live animal shows and exhibits. Not to mention the ground is literally crawling with hordes of screaming children, putting eardrums and patience to the test! Still, when it comes to excitement, nothing beats seeing the majesty of dolphins…
» Filed Under Everything and Nothing, Photography, Travel | Leave a Comment
Posted on December 5, 2008
If you can't tell from the giant, curious-looking bird on my sidebar, I love Twitter. Not only is it loads of fun broadcasting my random thoughts on the internets, it's a great way to brainstorm and swap ideas with people you'd never otherwise meet.
The Twitter community itself is deliciously diverse, and Richard McKay is cataloging some of that diversity on his site Tweetabix.com, on which he interviews various Twitterati about their micro-blogging habits. Earlier this week he asked yours truly to answer a few questions, and after extended negotiations ("Heck yeah! Where do I sign up?"), I gave him my two cents' worth.
You can catch the interview here. If you want my autograph before I become rich, famous, and unavailable, you can also e-mail or DM me. 😀
Nigel's Tweetabix.com Interview
» Filed Under Everything and Nothing | Leave a Comment
Posted on December 5, 2008
If you're a Sci-Fi/Fantasy fan and you haven't heard of Gene Wolfe, all I can do is shake my head – from Book of the New Sun, to The Wizard, to his many short stories, you've been missing out on some of the best genre writing out there.
But perhaps even more intriguing than those classics is Wolfe's uncanny ability to write across genres, and create stories with a totally unique appeal. His latest novel "An Evil Guest" takes this route, combining seemingly disparate elements – a pulp murder mystery, golden-age science fiction, and Lovecraftian horror. It's a lot lighter than his usual fare, but it's still a thrilling tale that, true to Wolfe's style, is full of twists that will blindside you if you aren't reading carefully.
» Filed Under Books, Everything and Nothing | 1 Comment
Posted on December 3, 2008
Taking vacation photos presents some unique challenges. On one hand, as an aspiring photographer, you want more than simple snapshots – you want memorable pictures that convey the joy of being there. On the other hand, You probably don't have Richard Branson's bank account, and unlike the great Ansel Adams, you don't have the convenience of a pack mule to carry all your gear. How do you prepare to capture Kodak moments of a lifetime?
After a few successful outings, I thought I'd share a few recommendations on what to take to strike that balance:
» Filed Under Everything and Nothing, Photography | Leave a Comment
Posted on December 1, 2008
As the sun went down, and the lanterns around the park came to life, I should have realized that the soothing Florida heat would not last forever. Still, I planned to be back in my room before the worst of the night's cold, and so I ventured out, clad only in a green polo shirt and cargo pants – a cap my only defense against the cold.
As you can probably guess from the photograph, I ended up staying a bit later than I expected; the nine-year-old in me just had to stay for the Magic Kingdom's SpectroMagic parade. Make no mistake, I was glad to have enjoyed it once again, but there was a price to be paid, and the collection started as soon as I stepped foot in my room.
I brewed tea, took a shower, dove under my blankets – none of it could drive away the chill that had made its home in my very bones. I went to bed, my nose a faucet, praying for my immune system to win the battle. Alas, 'twas not to be! The next day was very long indeed:
9:00 AM – I rise. My throat is burning, and every swallow feels like an ingot of lead in my throat. Figuring it will pass, I hit the shower and grab breakfast, pretending that nothing is happening to me.
10:00 AM – Still in my room. Plans were to do something interesting in downtown Orlando but as the minutes pass by, Newton's first law asserts itself – the inertia is all but possible to overcome. I switch the television to TCM.
12:00 PM – I'm watching a delightfully campy fantasy film titled (appropriately enough) The Magic Sword. By this time, I'm feeling moderately fatigued. The sunny terrace outside beckons, but in my degenerating state, I'm afraid of even setting foot outside. I retreat to the comfort of my sheets. I can see my T-cells are in for a siege to rival Helm's Deep.
6:00 PM – My body has melted into a puddle of shivers. My every movement sends shivers up my spine and sets my teeth knocking; I nearly collapse on my way to the bathroom. Somewhere along the way, I watch Along Came Polly. A gnawing hunger is my only visitor at my bedside – I dream of chocolate cakes and Reuben sandwiches.
11:35 PM – Legend of the Seeker is on. My hypothalamus has switched gears, and now I'm burning hotter than Wizard's Fire. Is it "Feed a cold/starve a fever" or the other way around? Too famished to decide, I gather all my strength and head for the kitchen, where I devour half a box of Cheerios.
1:35 AM – My stamina is all but gone. After attempting to read a few pages of my book in vain, I turn off the light. My sleep is feverish, and filled with fragments of dreams and half-formed thoughts of an anguished mind.
8:00 AM – Somehow, I've made it through the night. My throat still hurts something awful, but the rest of me is starting to feel better.
I loved this vacation, sickness and all, but I can't wait to get back to New York, with a renewed sense of purpose.
» Filed Under Everything and Nothing | Leave a Comment